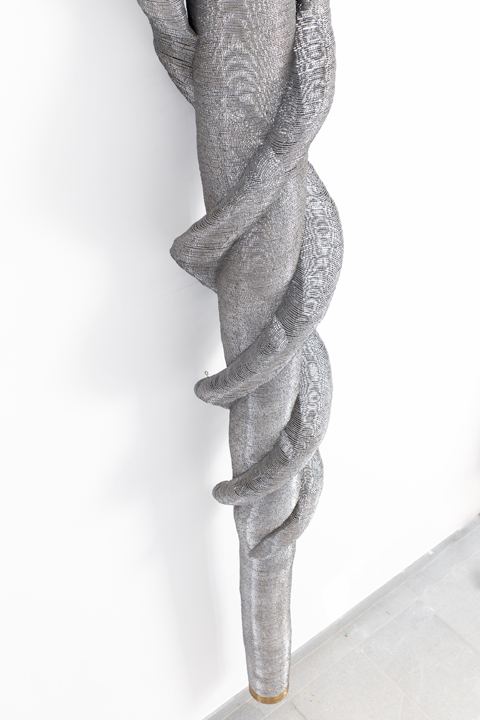 Gencor was a mining company formed in the 1980s and is now partly owned by BHP Billiton and Goldfields. Until this merger, it had its offices at 2 Hollard Street in Marshalltown, an area in Johannesburg in which many mining houses have been situated since the late 19th century.
Oltmann's large wire sculptures that make up this commission reference this long history. They call to mind the industrial processes that are involved in the mining industry but also suggest the importance of human labour in the extraction of precious metals from the earth.
Artwork courtesy of South 32 Collection.